It has been done a new Fans Club T-shirt for this season. In this case, we have done a special logo.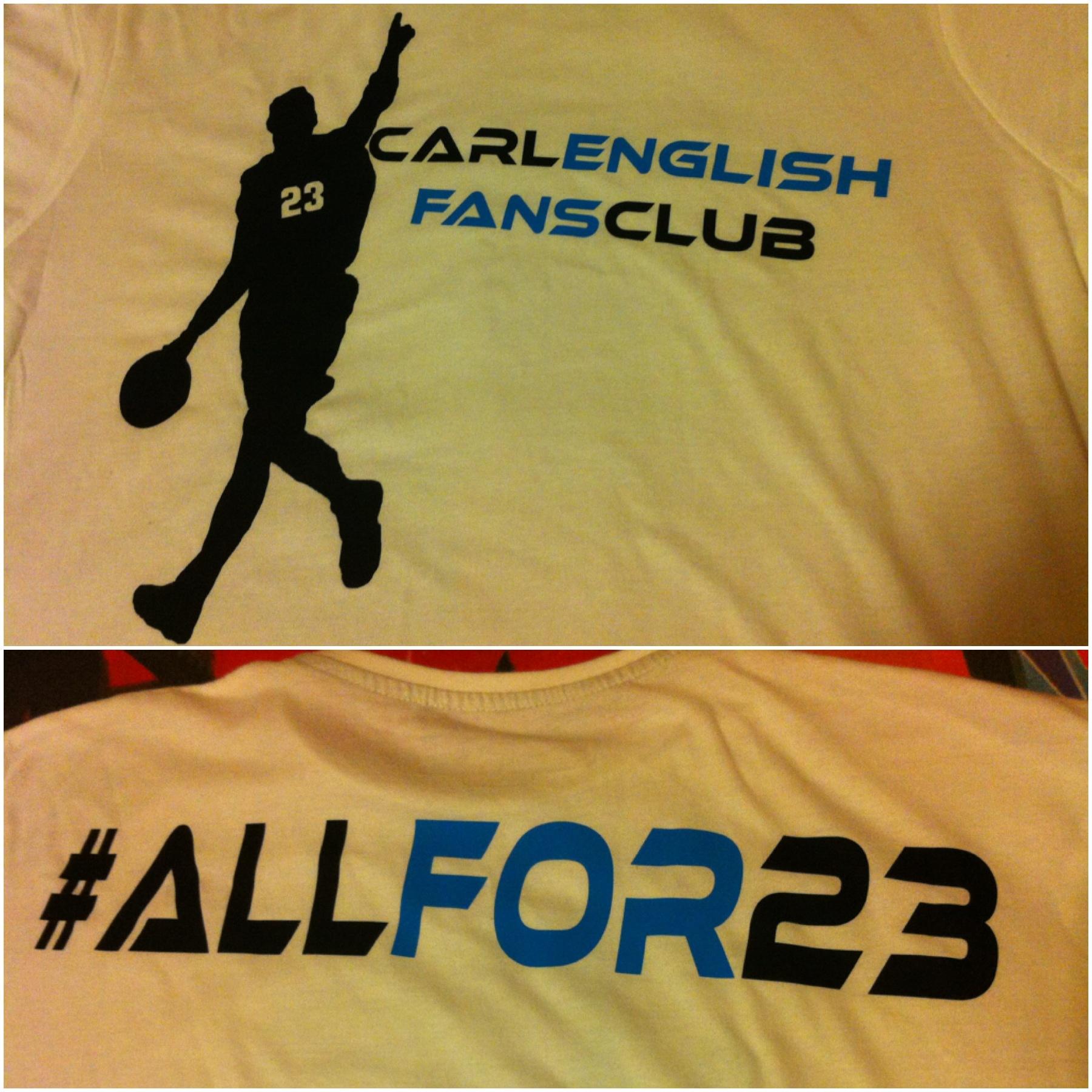 The letter is equal and the blue is stronger. In the back of the t-shirt, it's written our classic hashtag #AllFor23. The t-shirt will be done just in white now. We will share photos of the t-shirt soon.
You must be joined in Fans Club if you want to have a t-shirt. You can see if you are in HERE. If you aren't, do it HERE. Then you have to send an e-mail to carlenglish_fansclub@hotmail.com with your name, surname, address and size (all the sizes are of men), saying that you want the new model of t-shirt. You can ask for more t-shirts.
The price will be 8,50€ and the shipping costs (It depends of the country), as it was with the first Fans Club t-shirt model. The metod of payment is by the bank (if you are out of Spain, it could be by PayPal)
Since today until the 12th September you can ask for it, and until the 17th September you can pay it. Although you can ask for them in any moment.
Also you can continue buying the previous model.